Our amazing supporters organise some fantastic events for us, here are just some of them coming up in the next few months. If you are organising an event for us and would like it to be featured on our website please send full details to info@sarashopefoundation.co.uk or fill in the
---
Charity Gig - 31st March 2018
One of our fantastic supporters Susan is organising a 'Charity Gig' in aid of Saras Hope Foundation!
With live music from 'Tiny Afro' it is set to be a brilliant night!
Tickets are £5 and can be bought via the Tiny Afro Facebook Page
Sponsored Zumbathon - 22nd April 2018
Supporter Nancy Lucas owns the fantastic Total Dance UK who provide high quality dance and fitness classes throughout Leeds.
She is organising a sponsored Zumbathon to raise money for Saras Hope and it is set to be an energy fuelled, fun-filled day of Zumba fitness!
Her husband is also set to don his gym attire and get moving for charity, which is a far cry from his day job as Sam Dingle on Emmerdale!
Tickets are £5 and can be purchased by calling Nancy on 07887561908 or emailing nancylucas@btinternet.com
---
Charity Fashion Show
Our ambassador Louise Hickman and her friend Natalie are organising a
'Ladies Fashion Show' in their  hometown of Kidderminster
'On Saturday 12th May 2018, the wonderful Love Labels Fundraising Fashion Shows are coming to Kidderminster...
They will be providing a catwalk show of top designer labels such as White Stuff, Fat Face, Monsoon, Next, Wallis and M&S, catering for sizes from 6-22, then letting you mooch through the rails, try on whatever you like and shop till you drop!
🛍️
🎁
Doors open at 7pm, Catwalk show will start at 7.30pm and the event will finish approx 10pm.
On arrival you will be provided with a welcome drink and throughout the evening there will be a bar open to purchase beverages and snacks and the opportunity to purchase raffle tickets to win some super prizes!'
Louise will also be selling items from her amazing shop 'Lily Dilly's' on the night and donating 10% of profits to Saras Hope Foundation!
(please click the image below to view Lily Dilly's website)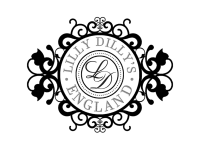 For more information or to book your tickets visit: 
https://billetto.co.uk/e/ladies-charity-fashion-show-evening-tickets-256214
---